Article: Inspired by a Benarasi owned by Rabindranath Tagore's mother Sarada Devi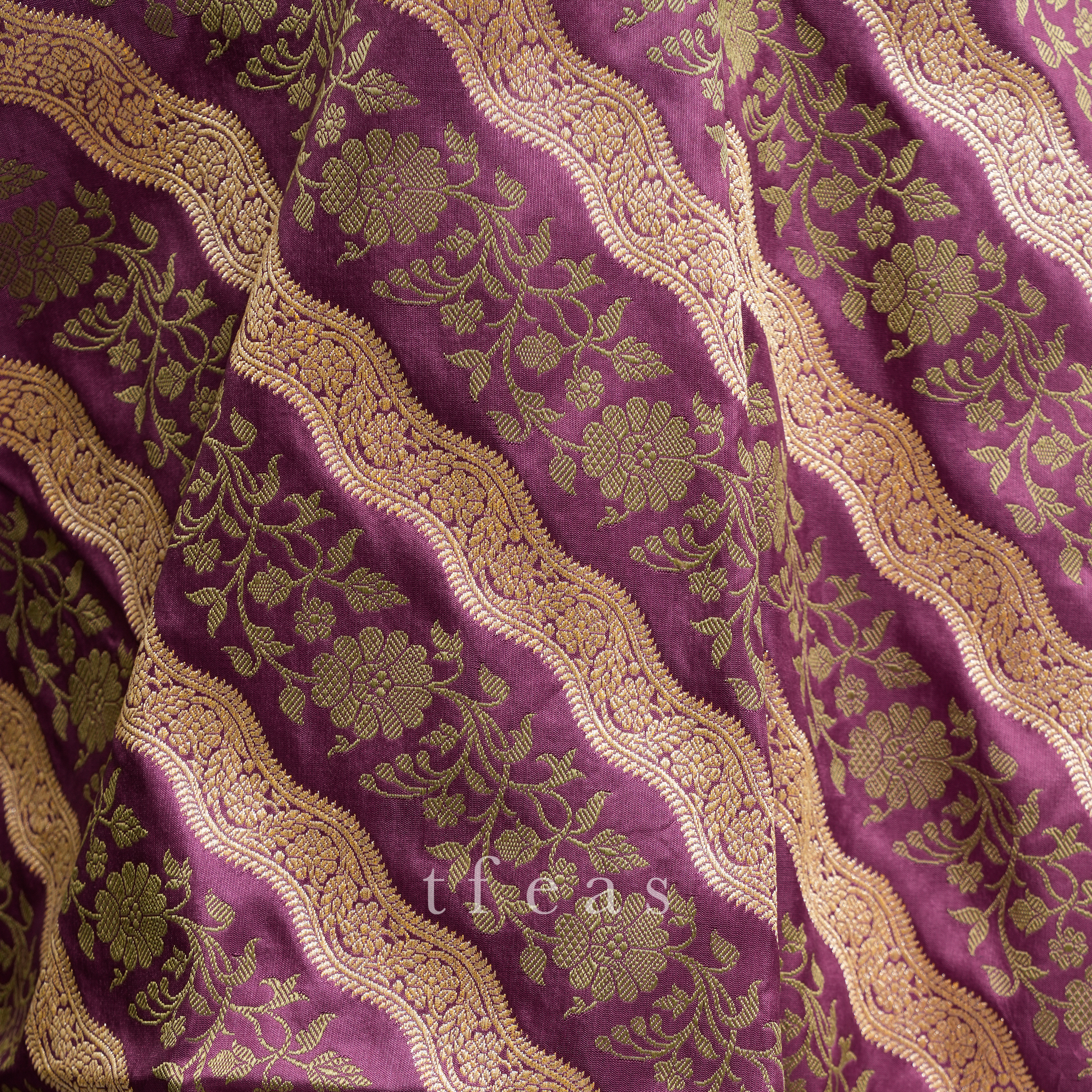 Inspired by a Benarasi owned by Rabindranath Tagore's mother Sarada Devi
We love old textile. A large part of our collection is based on designs of old Jamdanis, Benarasis and Balucharis from the 19th century. We chanced upon this beautiful ada design in Rabindranath Tagore's mother Sarada Devi's saree that was on display in The Indian Museum in Kolkata in 2018 and fell in love with the most intricate floral pattern that adorned the saree. 
After years of planning it was only earlier this year that we started making our TFEAS Benarasi based on Rabindranath Tagore's family heirloom. While keeping the original design was a possibility, breaking the pattern to highlight the most intricate floral design was what we thought our saree should highlight, as this to us was the most distinctive part of the saree and unlike any other that we have seen.
Made using the laborious Khadwa technique by our most revered master weaver from Benaras who is an expert in design and colour, the first of this series showcases the elements of the beautiful ada patterns in their entirety.
A saree we hold close to our heart. Do leave us your comment and let us know what you think of this saree.
See other photos and details here.